About
Katja Muench is born in Southern Bavaria. After working for one year in different countries, she studied design and art history with focus photography at the University of Applied Science in Munich, Germany.
In 2013 she graduated with a bachelor's degree with her thesis "Urbanization vs. Nature".
From 2014 on she has been working as a freelance photographer and opened her studio and office in the collaboration  "The Arsonists", which is a group of people specialised in photography, screen printing and graphics.
2019 she moved from south to north of Germany to be a part of the Bauer Media Group and joins the production team as a food photographer for food magazines.
EXHIBITIONS
Galerie Fresco&Art, Regierung von Oberbayern, Roter Würfel FH München, Backstage München, Provisorium, ArtMuc Isarforum, ArtMuc Deutsches Museum, Munich ArtHouse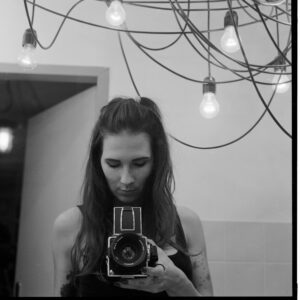 hello@katjamuench.com
+49 (0) 17624804519
© Copyright Katja Muench, 2017. All rights reserved.
This website and all images are protected by copyrights.
Unauthorized use or reproduction is strictly prohibited.
No liability for the content of external links.